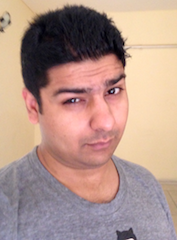 Hi there!!, I am Manoj⌗
---
I'm a Software Developer, passionate about crafting software that builds businesses and helps bring new and exciting ideas to life and experiences to remember and cherish.
I have a wide range of interests including, but not limited, to:
Programming (Ruby, Python, Elixir, Rust, Go)
Distributed Systems
Databases
Linux
Cosmology
Gaming
Philately
Numismatics
What excites me most is:
When software, design, and entrepreneurship come together to build disruptive products and experiences.
Interesting problems that push me to grow as a developer and leave me with a sense of accomplishment at the end of the day. It means robust software, clean code, and good practices.
Most importantly I enjoy working with people who are fun, interesting and passionate about technology.
In my free time, I enjoy listening to music, reading, movies.
Contact Me⌗
I am reachable: Github LinkedIn Twitter
---